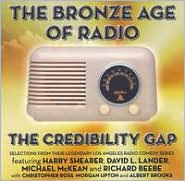 Chrysler Is Unveiling 5-Year Plan
In a press conference that is supposed to last from 11:00AM to 6:00PM EST (7 hours!) today, Chrysler CEO Sergio Marchionne is supposed to unveil the company's 5 year plan for getting on its feet. Autoblog is covering the conference with a
live minute-by-minute play-by-play
as if it were a Steve Jobsian WWDC dazzler. Marchionne may need to borrow Jobs'
reality distortion field
if the plan is going to be taken as credible by the auto industry and financial press. Chrysler's biggest problem will be surviving a new product drought that won't end until Fiat-based models start coming on line about three years from now.
October 2009 sales
seem to indicate that Chrysler will have increasing problems holding onto market share. While Ford, General Motors, and the industry as a whole reported slightly higher sales in October 2009 over October 2008, Chrysler's sales were down 30% for the period.
Nevertheless, Marchionne is
quoted in the New York Times
as saying Chrysler's financial condition is improving, stating that Chrysler had $5.7 billion in cash-on-hand at the end of September, compared to $4.0 billion that the company had in June when Chrysler emerged from bankruptcy. In separate news, Chrysler also
announced a new buyout offer to 23,000 hourly workers
, which is almost all of its remaining hourly workers. I haven't had the time to get into it. More later . . . .