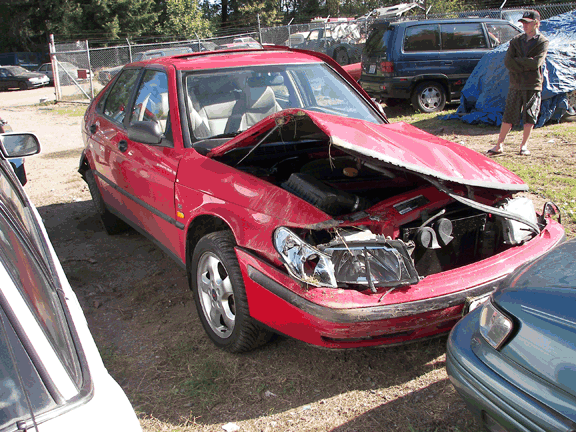 BREAKING NEWS - SAAB TO TAKE A DIRT NAP
Sale to Spyker falls through
Although this should come as a surprise to nobody, it was officially announced today that General Motors' sale of Saab to the Spyker company was not going to consumate. The company will immediately begin winding down operations. At least to start, there will be no bankruptcy involved.
Autonews.com has some interesting statistics
on Saab that tell the story.
Saab's U.S. sales fell 61 percent in the United States through November, to 7,812 units, meaning this year will be the lowest total under 20 years of GM ownership.

GM's peak for Saab was 47,914 in 2003. The company's U.S. high was 48,181 in 1986.

Nationally, Saab had 2,100 vehicles in U.S. inventory as of Dec. 1 -- a 130-day supply. The brand sold just 371 units in November.
The article said that Saab had about 3000 employees. At current sales levels, that's more than 1 employee for every two Saab cars sold. If you figure dealership employees, the ratio is probably greater than 1:1. It's no wonder nobody came through with a package to buy Saab. I always kind of liked Saabs, but never well enough to actually buy one. Apparently I was in good company.